Introduction
Please note, this is a work in progress and subject to change. This document is provided with no warranty or guarantee of any kind.
This document introduces the features of the design and how it can help you. A separate User Guide provides assistance for setup and use of the system, and a Building Guide gives step-by-step instructions for putting together a system like this.
Goals and Features
Portable

The main system is in a 6U rack case (about 22×22×14 inches) and weighs about 80 pounds. Accessories to cover nearly any potential scenario will fit in a small rolling suitcase.

Supports up to 6 wireless inputs

Inputs are provided by a Revolabs wireless microphone system. Most standard dynamic microphones will work with the Revolabs wireless XLR adapter.

Automatic digital room correction

The mixer features TOA's Acoustic Resonance Control (ARC), which will automatically measure the room response and generate a room correction curve. This can be used for up to two speaker zones.

Automatic feedback suppression

The TOA mixer provides automatic feedback suppression on each input.

Integration with conference calling

A Bluetooth cell phone interface allows any cell phone to be used for conference calling. PENDING UPDATE

Two versatile room output channels

Each room output can be 70V, 8-ohm, line level, or microphone level; connectors can be speakON, 1/4 inch, XLR, or bare wire. This allows the system to be connected to and used with most pre-existing setups. A permanently installed in-house system only needs to have a microphone input, for example, and this system provides the accessories and instructions to correctly accommodate the signal levels.

Assistive listening output

An output, a transmitter, receivers, and headphones are provided for people with difficulty hearing. INCOMPLETE

Emergency signal path

The design includes multiple alternate signal paths, and one fully isolated, in case of hardware failure.

Uninterruptible (battery backup) power supply

The UPS will provide power to the system in case of a power outage. The on-battery alarm (beeper) can be silenced (the low-battery alarm can not be silenced).
Pictures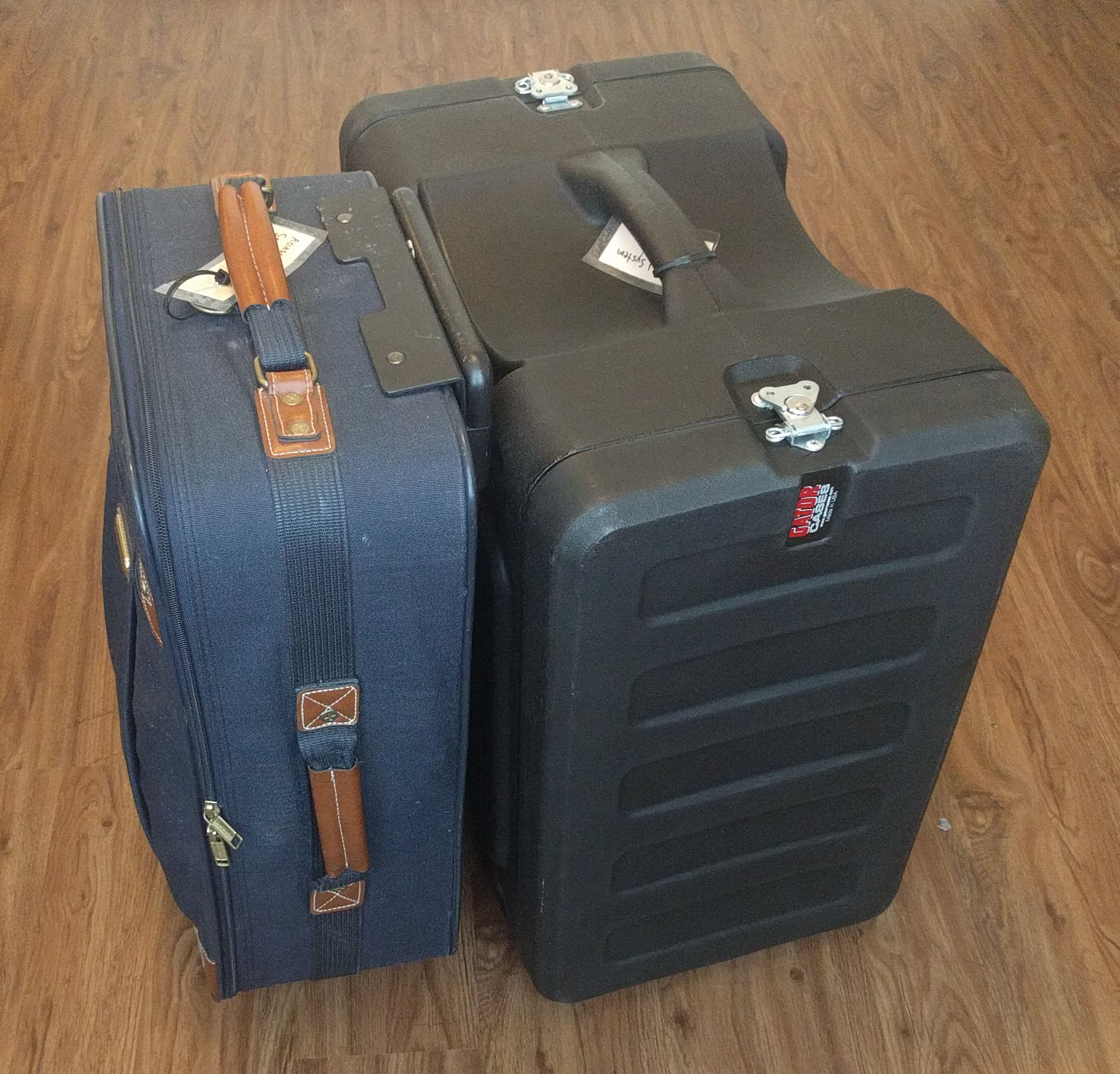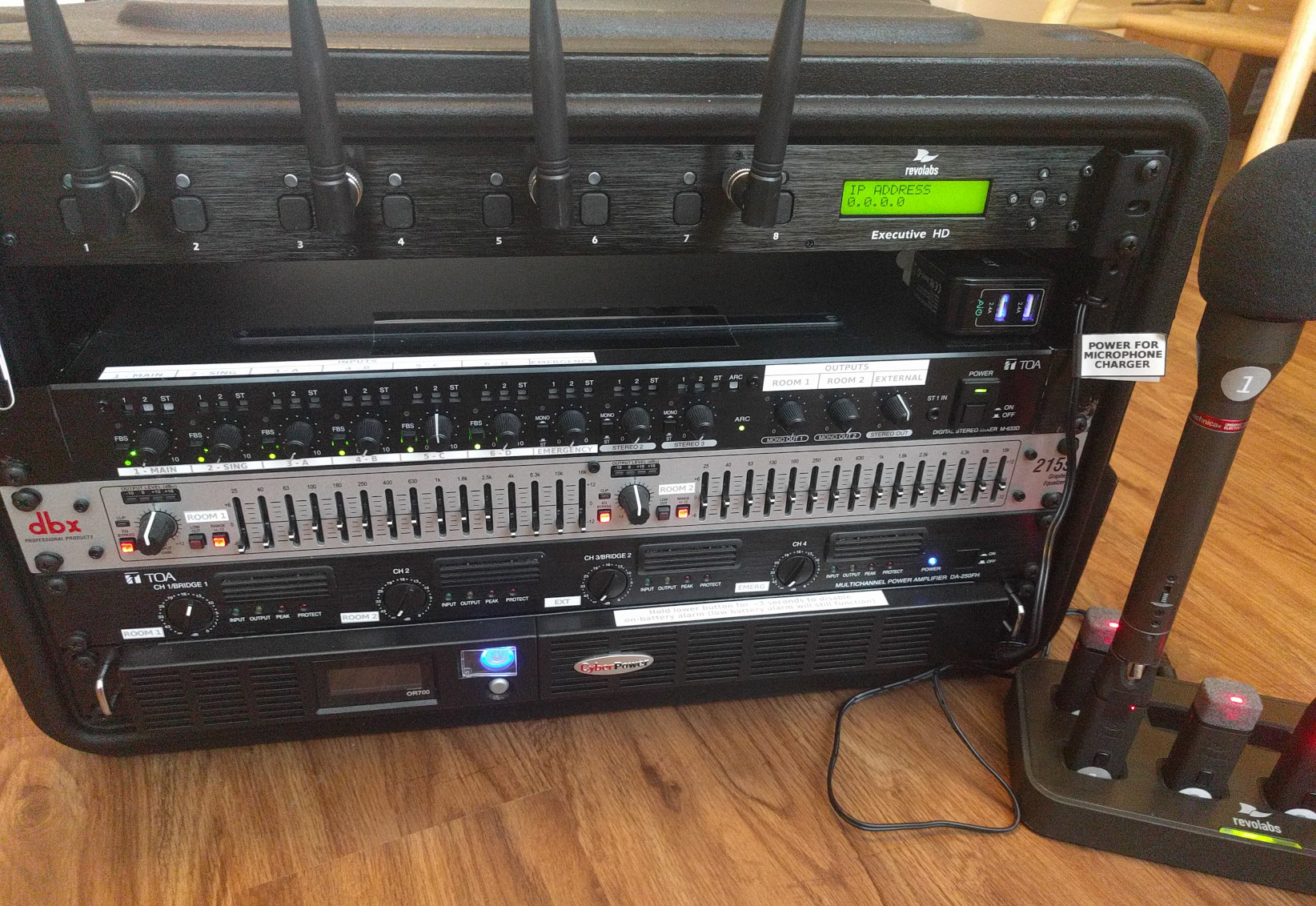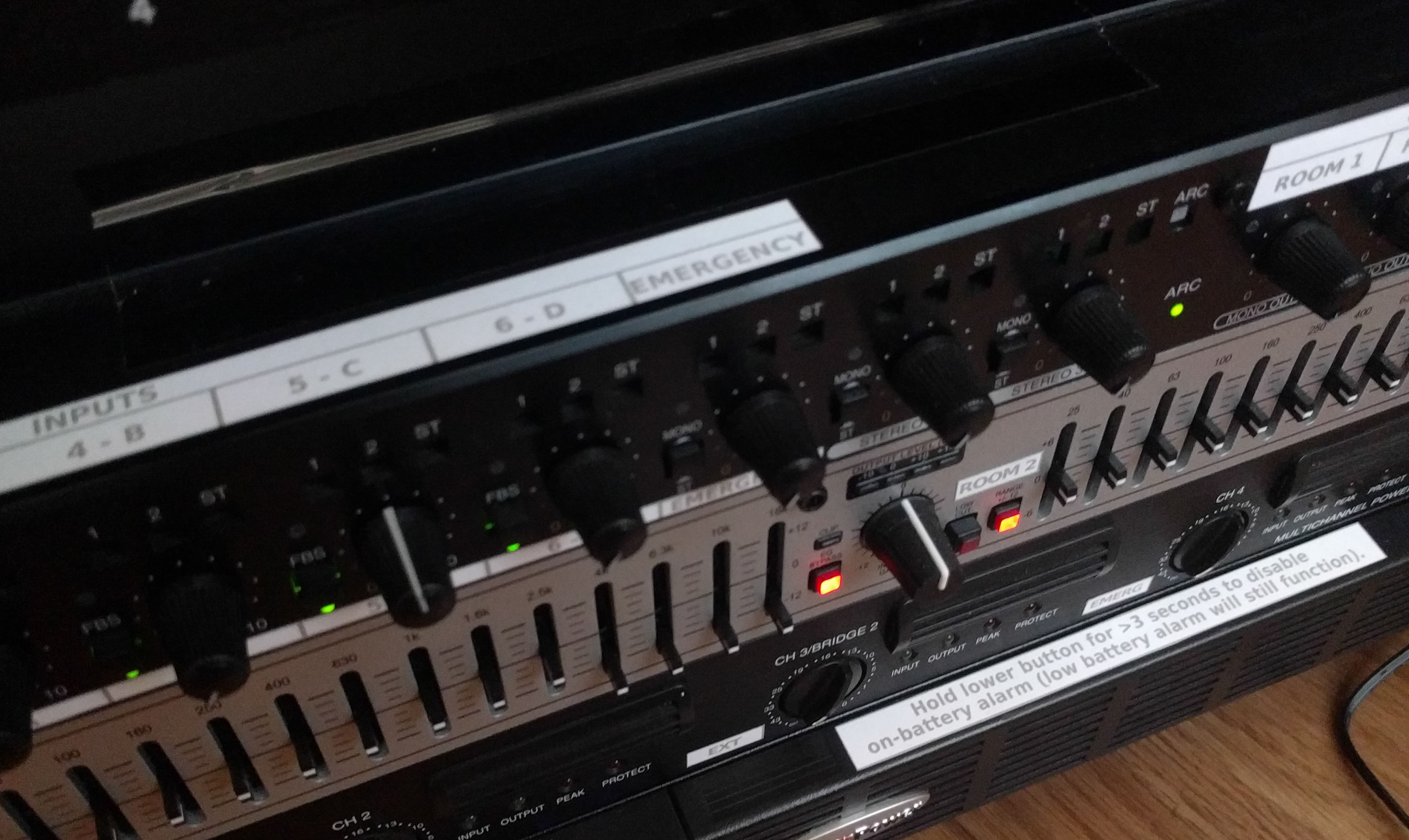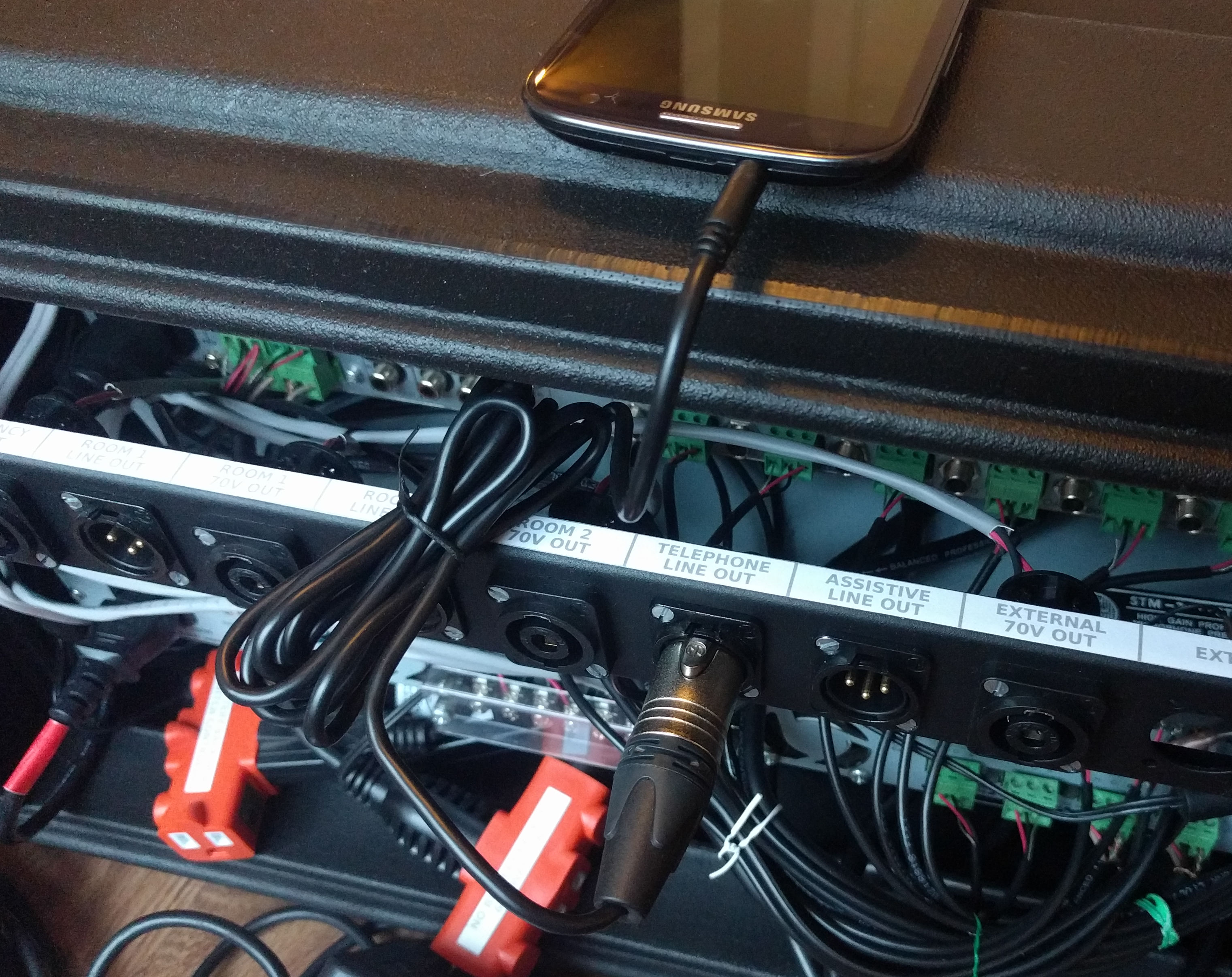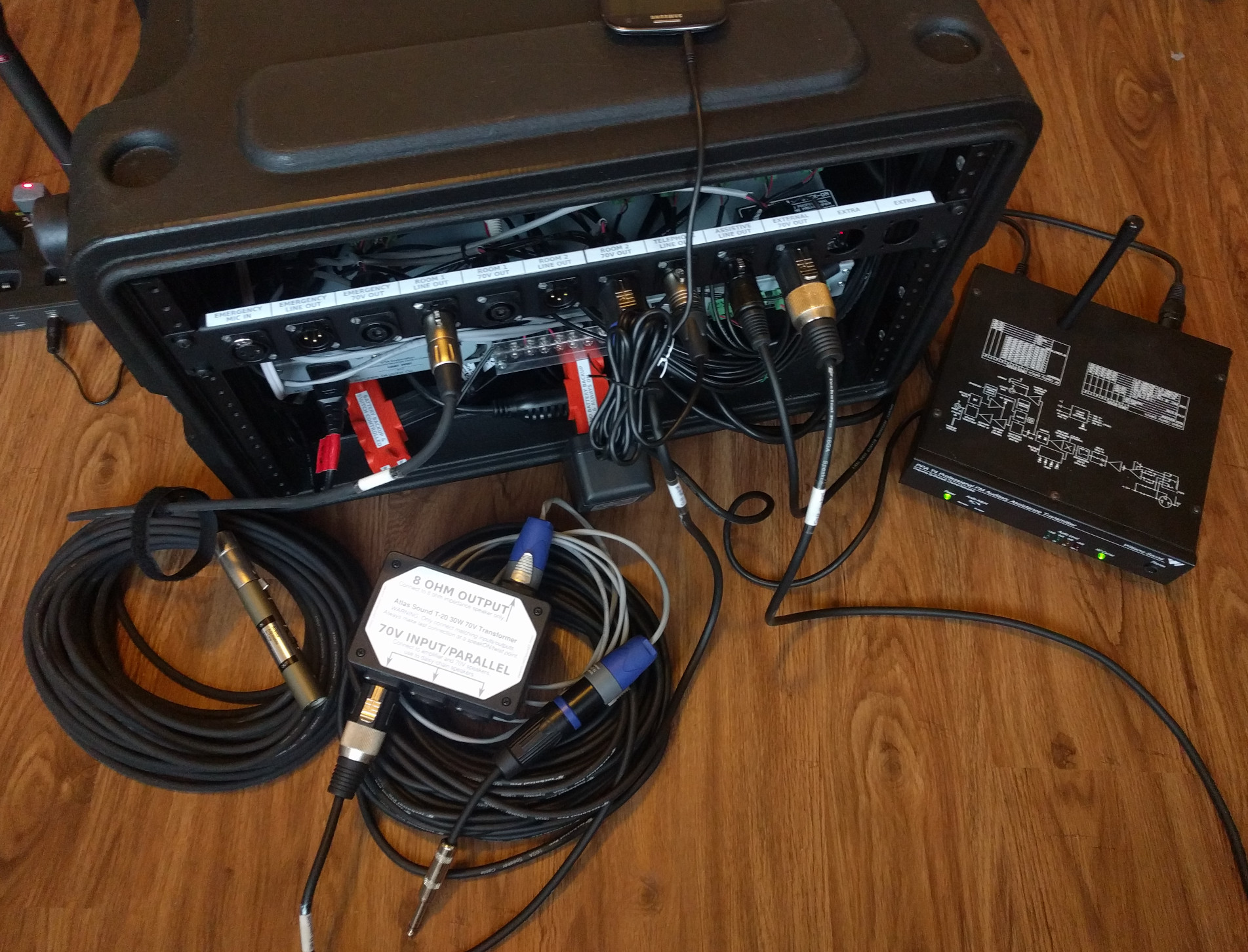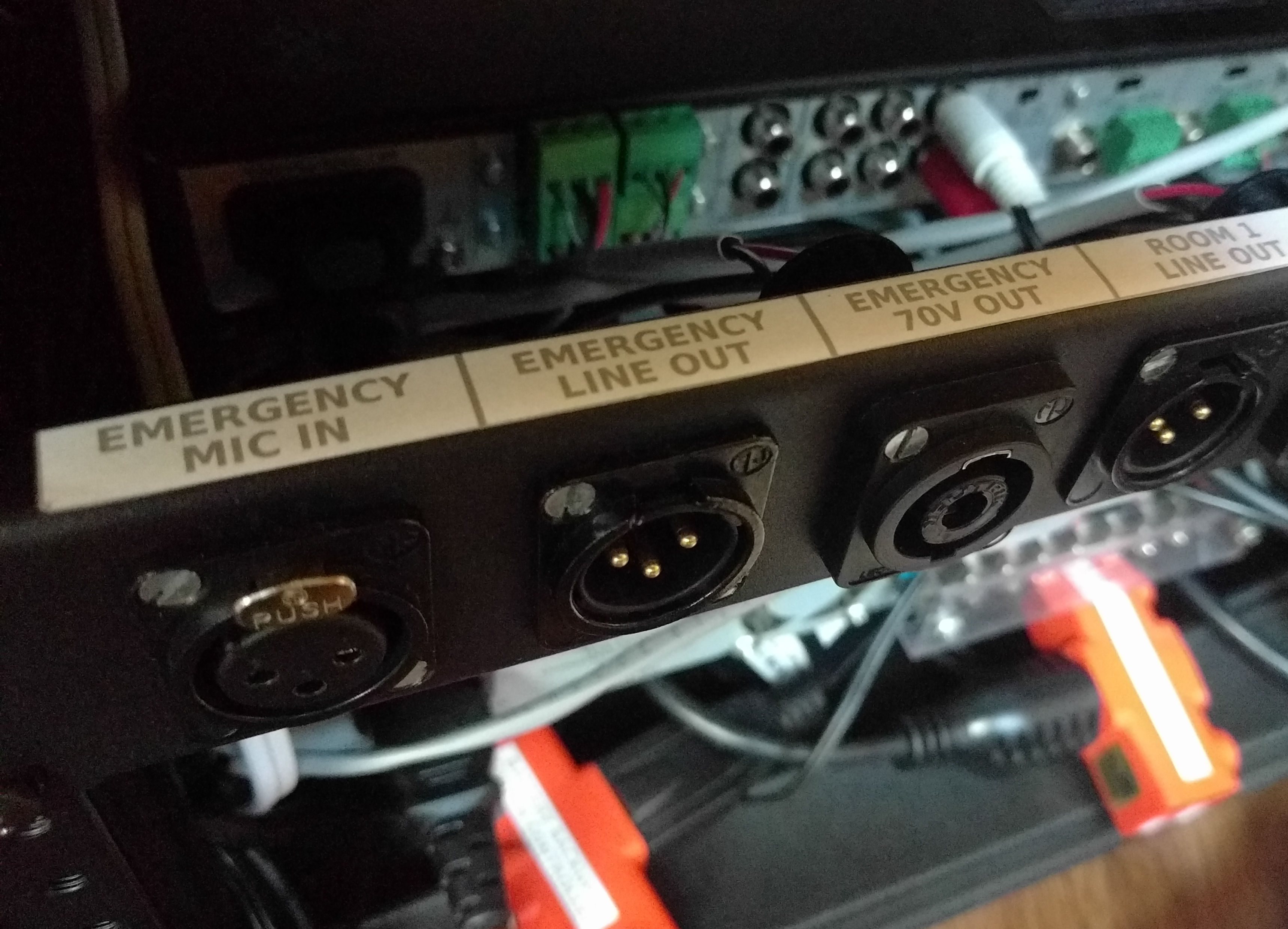 Major Components